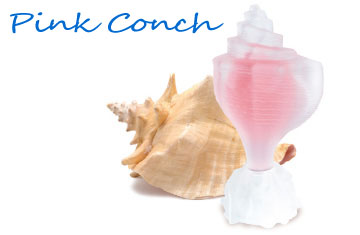 This fragrance is thought for the provocative, dazzling, confident yet sweet and sensual woman, as the apple and magnolia that are found in this fragrance.
Characteristics
This fragrance has a high visual impact with its conch shell shapped bottle that makes it a unique product in this destination.
Advantages
It is an eau de parfum with an 18% of concentration, Floral-Fruity with notes of grapefruit, sweet apple, roses, violet and magnolia.
Benefit
Revitalize your dreams with this fragrance as sweet and warm as the summer night ocean.
NOTES
Top notes: apple, grapefruit, magnolia and cucumber.
Heart notes: rose, violet and white flowers.
Bottom notes: sandalwood and golden amber.