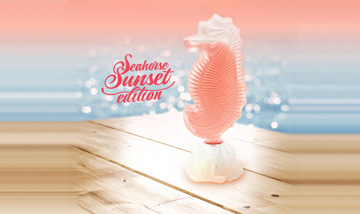 Sensual and romantic fragrance, incorporating the balance of timeless craftsmanship of its packaging, with the delicate innovation and art of a perfumed composition.
Characteristics
Presentation of high visual impact by the shape of your bottle of SEA HORSE, unique product of the destination.
Advantages
Eau de parfum 22% concentration, Floral-oriental with notes Jasmine, Iris, Rose Petals and Vanilla , Make of this fragrance an exquisite bouquet of aromas.
Benefit
The emotions that awaken the palette of colors of the last rays of the sun and the expectation of the first flashes of the night...
NOTES
Top notes: Black currant, Pear, Azhar flower.
Heart notes: Jasmine, Iris, Rose petals.
Bottom notes: Musk, Praline, Vanilla, Tonka bean, Patchouli.