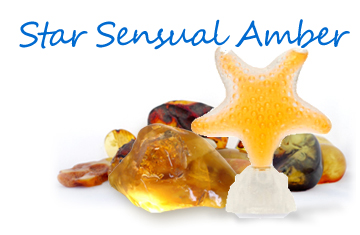 The Star Amber is luminous, romantic, and sensual as the Caribbean dusk.
Characteristics
This fragrance has a high visual impact with its sea star shapped bottle that makes it a unique product in this destination.
Advantages
It is an eau de parfum with an 18% of concentration, Floral-Floral with notes of bergamot, iris, rose and vanilla.
Benefit
The sun's bright reflects in the sea of sky blue water to create this light, fresh and romantic fragrance.