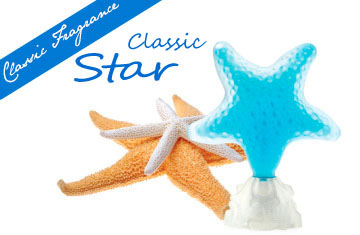 This fragrance is the darling of a contemporary women, that loves a touch of innocence and insinuation sweetness.
Features
High impact visual presentation by the shape of a bottle of starfish, unique product of fate.
Advantage
Perfume water to 18% concentration, FloralFloral notes of bergamot, lilies, carnations, pink, jasmine and ylang ylang.
Benefit
Feminine scent, natural and delicious so relaxing as a walk on the beautiful sandy beaches of Cancun.
NOTES
Bergamot and Green Notes Lilac, jasmine, rose, violet, carnation, ylang - ylang. Cedar, vanilla, sandalwood and musk
To defferentiate and reorder your new fragrance please see the bottle cap.