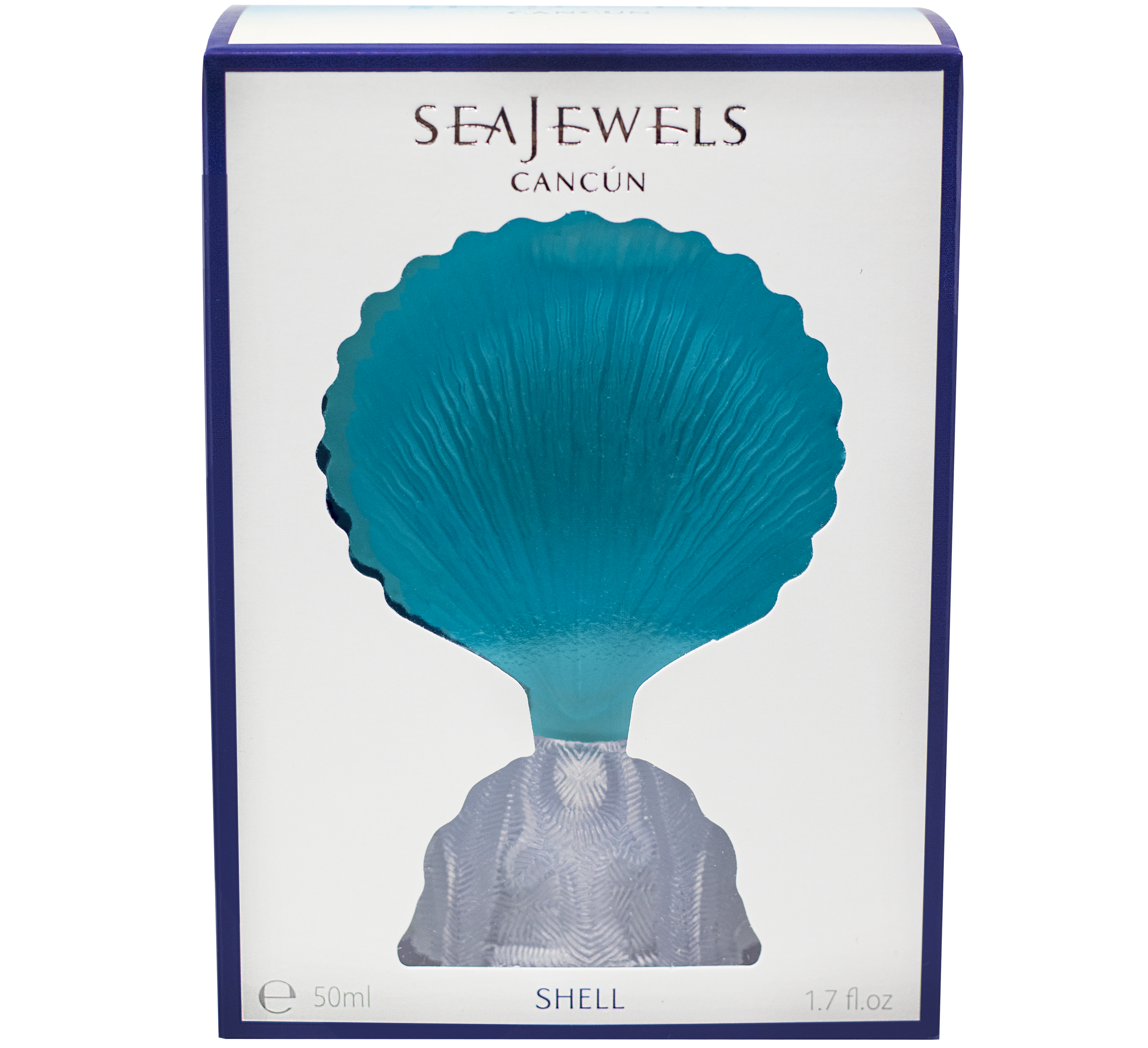 Creating its own story, this fragrance becomes a woman. Shell is unique and classic, with a hint of elegance and maturity.
Characteristics
This fragrance has a high visual impact with its sea shell shapped bottle that makes it a unique product in the market.
Advantages
It is an eau de parfum with an 18% of concentration, Green-Floral with fresh notes of tangerine that amalgamate the ylang-ylang and jasmine.
Benefit
This fragrance creates a romantic and elegant atmosphere joined with an intense and seductive Perfume, that evokes an evening on a Caribbean beach where the warm breezes subtly strokes your skin.
NOTES
Top notes: bergamot and green notes.
Heart notes: lilies, carnations, ylang-ylang, rose, jasmine and violets.
Bottom notes: cedar, vanilla, amber and musk.