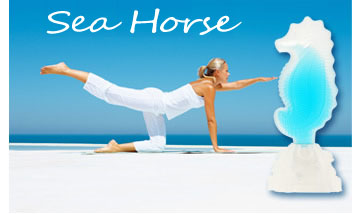 Completely youthful, sporty and uninhibited, this fragrance is the choice of dynamic and active women that like to feel fresh and light. Its ozonic notes will stay in the aura.
Characteristics
This fragrance has a high visual impact with its seahorse shapped bottle that makes it a unique product in this destination.
Advantages
It is an eau de parfum with an 18% of concentration, Floral-Fruity with ozonic notes, fressia, lily of the valley, grapefruit and cassis, the perfect combination for this cocktail of freshness.
Benefit
The vitality and brightness of the Caribbean is captured in this fragrance that invigorates and revitalizes your soul while wearing it.
NOTES
Top notes: ozone, green leafs, tangerine, grapefruit and cassis.
Heart notes: lily of the valley, rose, fressia, jasmine, violet and orquid.
Bottom notes: sandalwood, amber and musk.