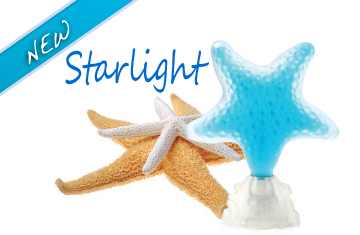 This is the NEW FRAGRANCE for the modern woman with a touch of elegance and sweetness, which always creates the sensation of taste.
Characteristics
This fragrance has a high visual impact with its sea star shaped bottle that makes it a unique product in this presentation.
Advantages
Eau de parfum with an 18% of concentration, Floriental with notes of mandarin, Sweet Greens and fruit, Heliotropin, Vanilla, Peony, Freesia, and Cinnamon.
Benefit
This fragrance is an exquisite, natural and femenine perfum as relaxing as a walk along the beautiful sand of Cancun's beaches.

NOTES
Top notes: Mandarin, Bergamot, Green and Fruit Chords
Heart notes: Patchouli, Heliotropin, Vanilla, Musk
Bottom notes: Rose, Peony, Freesia, Violet, Jasmine, Cinnamon
To defferentiate and reorder your new fragrance please see the bottle cap